Summer was full of visitors for me...Everyone wanted to get a piece of Scotland in 2010! And really, if you're going to come visit, it's either got to be July-September, or Christmas-New Years. Outside of that, there's a good chance you'll experience the type of weather I was writing about the other day...And the only redeeming factor about the winter visits is that Edinburgh does it RIGHT for Christmas and New Years! They go all out with events, festivals, carnivals, Christmas Markets, torchlight processions, etc.
Moving on, because I know you know how much I hate the crap weather right now, back to the sunny(ish) days of summer!
Early July brought the Lovely Amy and her boyfriend Matt to Edinburgh.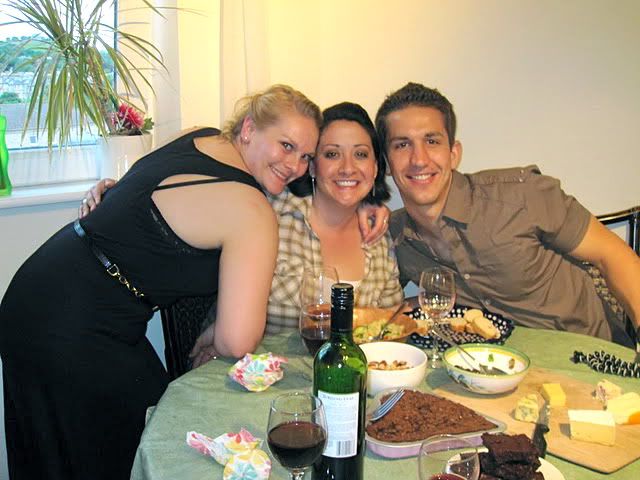 I had never met Matt before, and apparently Amy had told him that he was going to have to impress me. HAHA poor him! But he passed with flying colours, and put up with Amy and I ganging up against him for the week. Smart man. They're first night in town, I hosted a wee dinner party for Amy, Matt, and some of my friends. It was impromptu and tasty, just as a summer dinner party should be!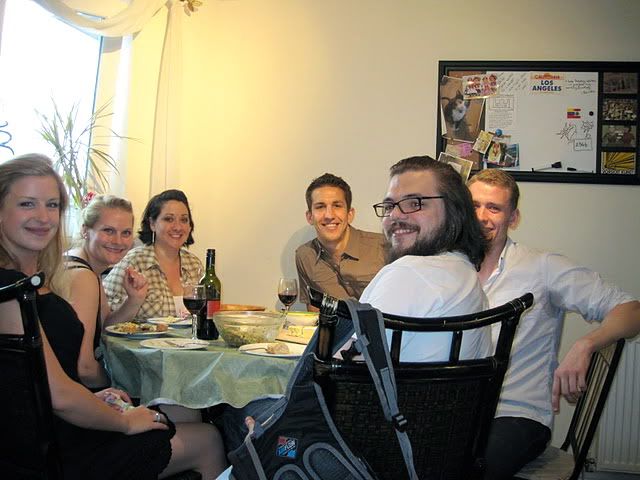 After spending some time in Edinburgh, Amy and Matt rented a car and drove the highlands for a week. Talk about brave! Amy had to remind Matt what side of the road he was supposed to drive on when he forgot what country he was in...
While Amy and Matt were up north, I had two more visitors for one full day-Dannika and Lara from Seattle!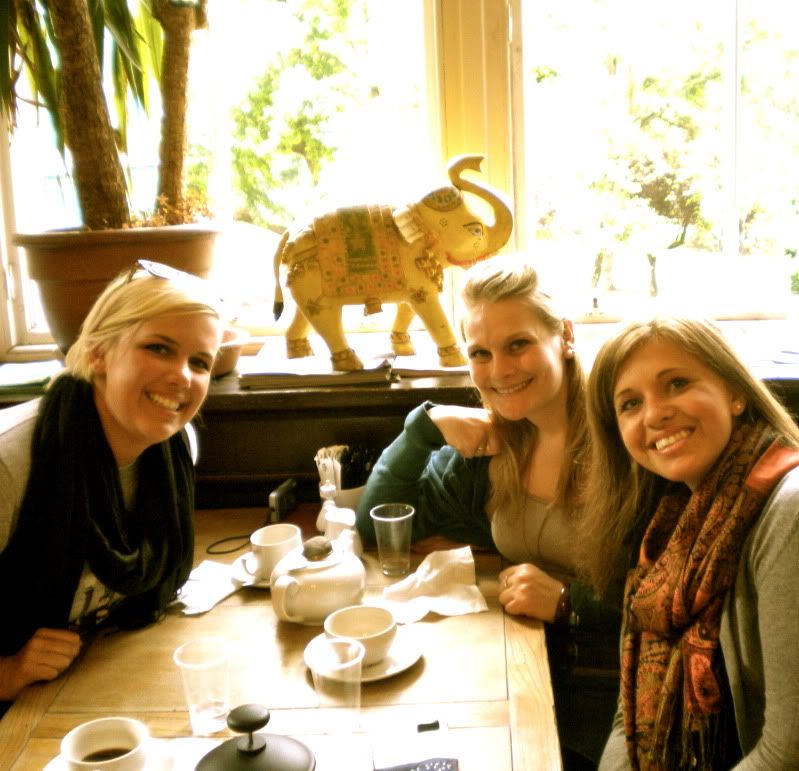 They were at the tail end of a long European vacation (jealous? I was!) And arrived at my flat tanned and happy at 1 am in the middle of the week. After very little sleep (we hadn't seen each other in AGES!) We spent one very full day wandering Edinburgh, trying to get the feel for the whole city in 24 hours. I think we did a pretty good job. We even got to flirt with a handsome Scottish bartender!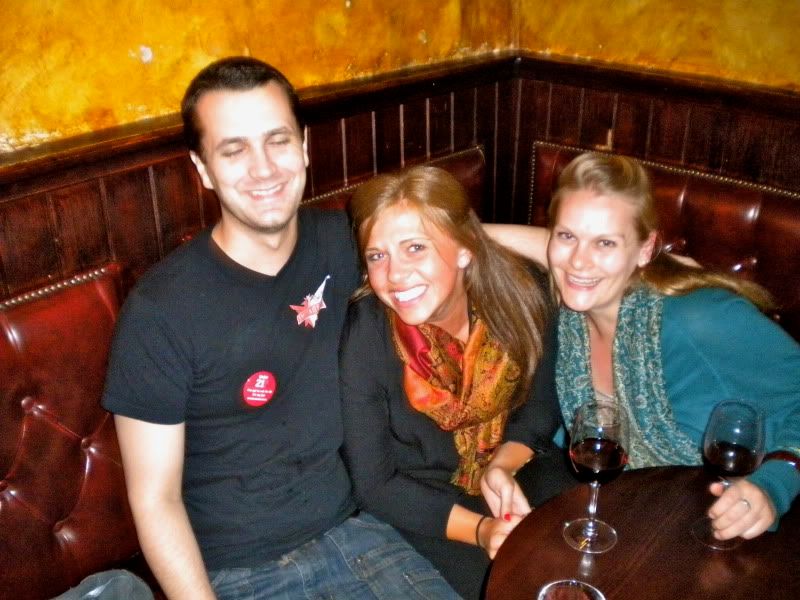 Whoops! Eyes Closed!
After I got my American fix, August brought Lucy and Siobhan back from their respective fieldwork sites for a vacation! It was so good to see my Anthro girls back in Scotland again, but just made us all realise how much longer there was before they were going to be back for good!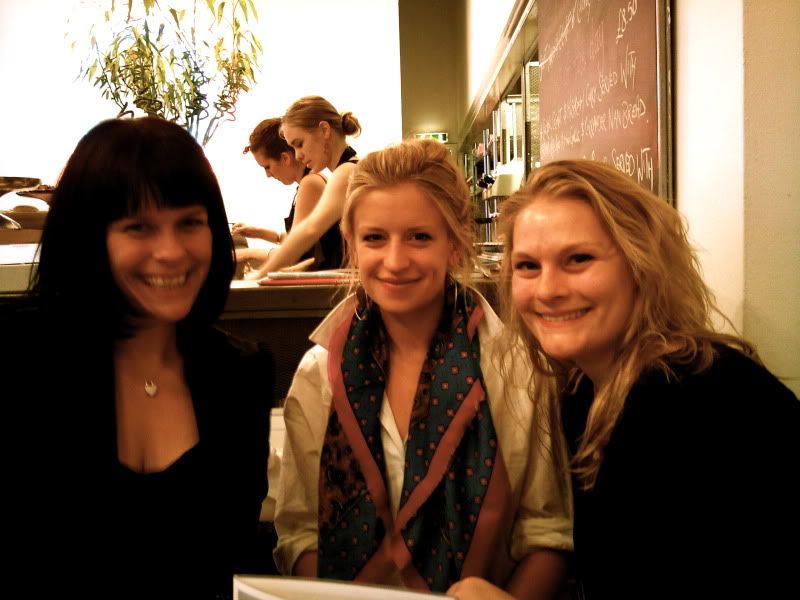 It was a fun few weeks though, topped off my a performance by Siobhan's boyfriend Corey's band Earl Grey and the Loose Leaves.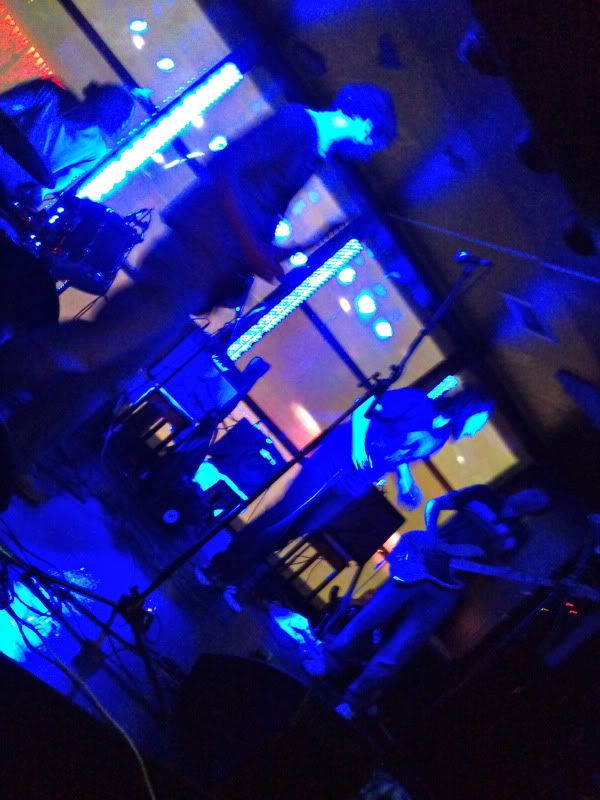 Shib left the next day, and that was also moving day! I left my lovely flat (sniff) and moved into a two person flat with Kate, who I had lived with in my other flat. I really did NOT like the person who moved into my flat, and was so tired of having new flatmates so often, so I decided that the move was for the best. Kate and I get on really well, and the flat is nice a comfy, so I'm not too sad about having left...even though there is no lift and the bus is much farther away...Extra exercise is good right?!?!
Anywho, Kate and I threw a superhero party the week after I moved in. Meet Flame Girl and Lightning Girl!
We're so Fab!
Although it was sad when Lucy and Shib had to go back to Kenya and Poland, I only had to wait two and a bit weeks until I saw Lucy again...this time on her turf...
<3 Kim