Best Vacation Ever? Quite possibly. I figured I might as well put that out there right away. Visiting Kenya was one of the coolest, most unique, stimulating, and memorable vacations I've ever taken. Having friends who are undertaking research in exotic locations really does make travelling easier. No excuse, and not time like the present when you have someone there, who knows the culture, and you know they are there for a very limited time.
While I love travelling all over Europe, and I have been to Central America as well, there is something so alluring and daunting about visiting Africa...There is so much tension, passion, volatility, beauty, corruption, diversity, and history throughout, and all of these things permeate the diverse culture groups, nations, and regions. It can be a bit overwhelming (to say the least) to try and understand the historical and current situations in any given country, let alone across the whole African Continent.
Eastern Africa is wholly a different world from Western Africa, Southern Africa, Central Africa, etc. After state lines were drawn, and colonial rule ended, the tensions between cultural groups who had been forced to live under the laws of a country that they had no input in creating, or who had their tribes split across national lines with no thought given to the lives and locales of the native population, grew and strife has been present in varying forms ever since.
My friend Lucy has been living in Nairobi, Kenya since November 2009. She is studying maternal healthcare in refugee groups in Kenya, specifically the Somali refugees who have settled in Nairobi.
I went to visit Lucy in September 2010, arriving at 6 am after a loooong flight!
Miss Lucy et moi
Nairobi is a very diverse city. People come from all over the country, from so many different tribes and regions, to try and earn a living in Nairobi. Full of hope, and crime, and a constant tension between the government and the people, with so many humanitarian organisations all over the place, with impressive wealth and crippling poverty encompassed within abutting neighbourhoods, Nairobi reminds me of any other big city in the world, but it has a dangerous touch and an underlying will to survive and thrive that I think is unique to developing countries.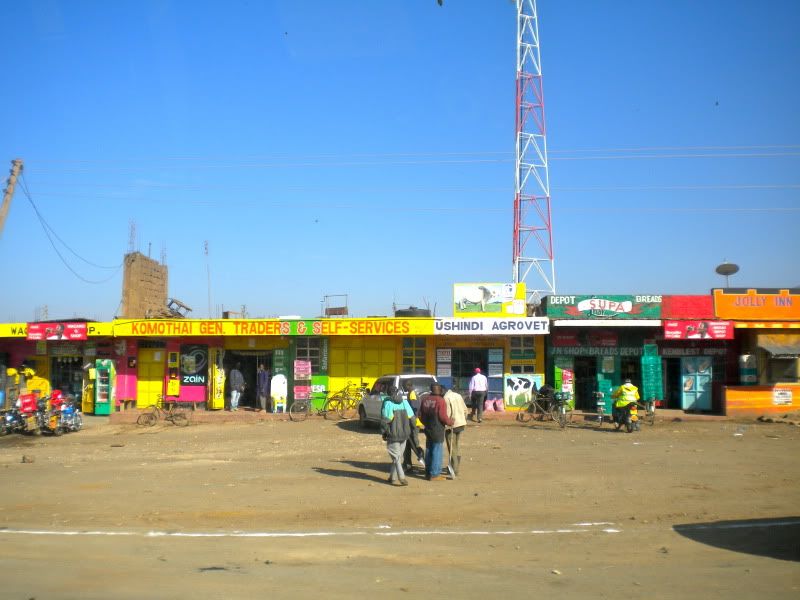 I really enjoyed driving around the City and seeing all of the unique aspects of life in Nairobi. We visited the Giraffe Conservation Centre, the Elephant Orphanage, and went to a show at the Cultural Centre where we saw performances from lots of the cultural groups across Kenya. It was fascinating to see the recreations of these tribal traditions that have been performed for hundreds of years.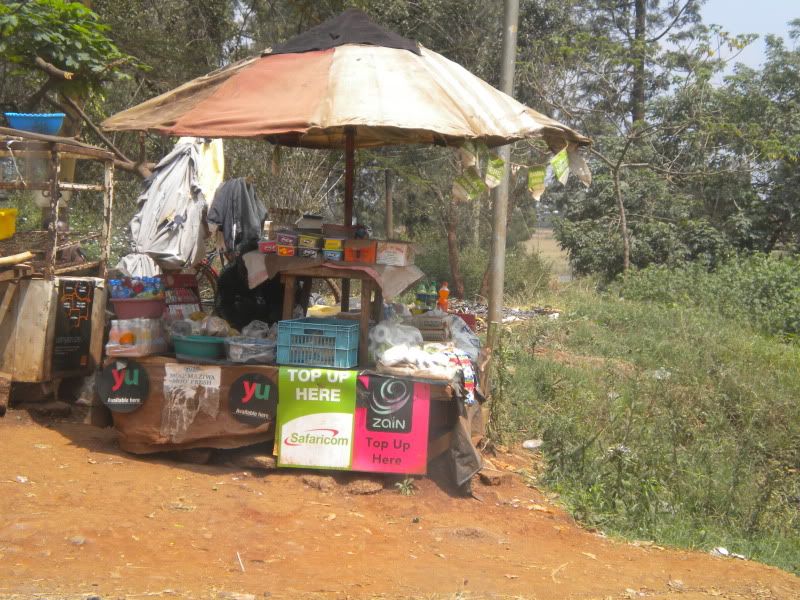 Roadside Shop
At the Giraffe Centre
Mmmm tasty!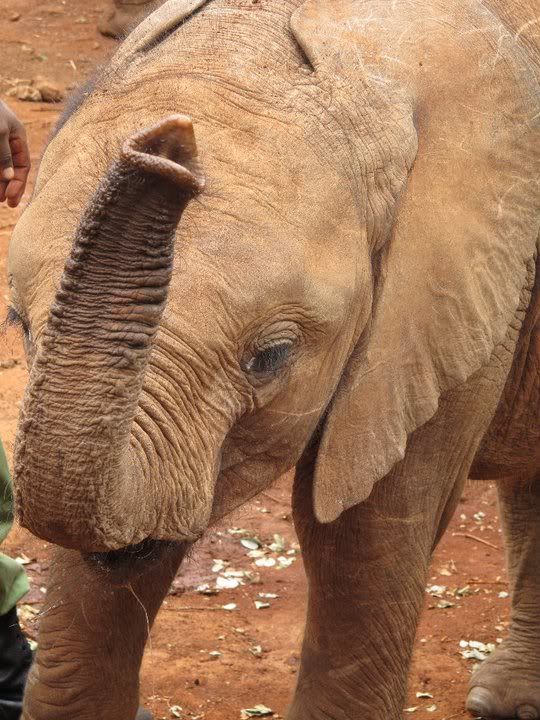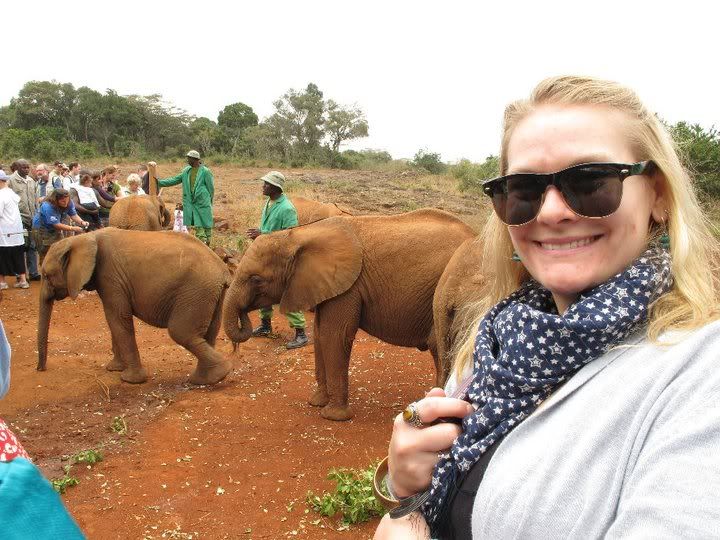 At the Elephant Orphanage
The food was also diverse, we ate at a very western bakery and cafe, an Ethiopian restaurant, and bought some of the freshest, most flavourful produce I've ever had in my life for pennies.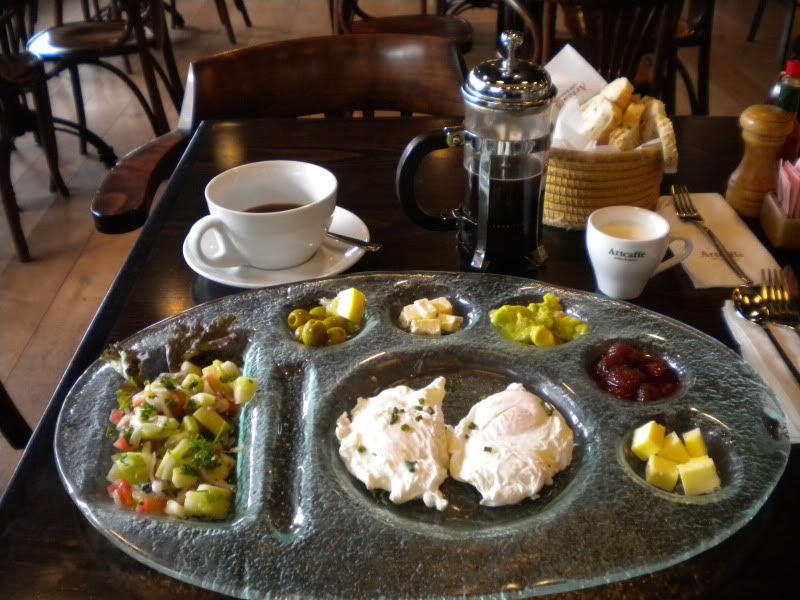 One of the most memorable parts of Nairobi though has to be the Maasai Markets. Homemade items of amazing quality and even better prices are laid out stall by stall in a sprawling layout. Sellers chat to you as you walk by, trying to get you to purchase their wares. Bartering is expected, and an art form in Kenya. You never take the first price offered, everything is up for negotiation, and if you're skilled enough you may come away from a stall with three blankets, two bags, a small carved hippo, and a new friend for 2000 shillings. After starting out being offered one blanket for 1000 shillings. It's an exhilarating experience, and one that definitely improves with practice. Lucy is amazing at it, but I was dismal at first, ending the week adequate, but nowhere near as good as she is!
After leaving Nairobi, we headed off on Safari for three days. But that's a whole post of it's own...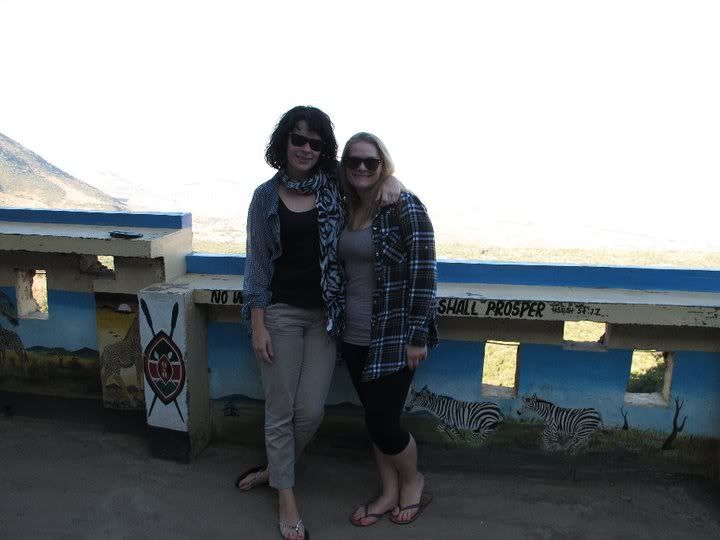 On the way to Safari...
The Great Rift Valley
Until then,
Kim