Months that is, in 2011.
I cannot believe that tomorrow it will be MARCH! Third month of the year, full of fabulous things, like Mardi Gras, the beginning of spring, and my birthday! It seems like New Years was just a few weeks ago, and living through January and February is the hardest part of the year in Edinburgh. Dark, cold, miserable, and seemingly never ending, it makes me so excited to know that the literal darkest part of the year is over!
The other day I saw a flock of birds flying North, and the sun has been shining on Edinburgh for three whole days! Hope springs eternal! I am so excited to not have to wear boots 24/7 any longer! And it is amazing how much brighter everyone's outlook is when the sun returns!
I have really enjoyed the past month, writing and catching everyone up on the last 10 months of my life. I hope you have enjoyed it as well, and while I cannot upkeep a daily blog, I will try my hardest to write as often as I can!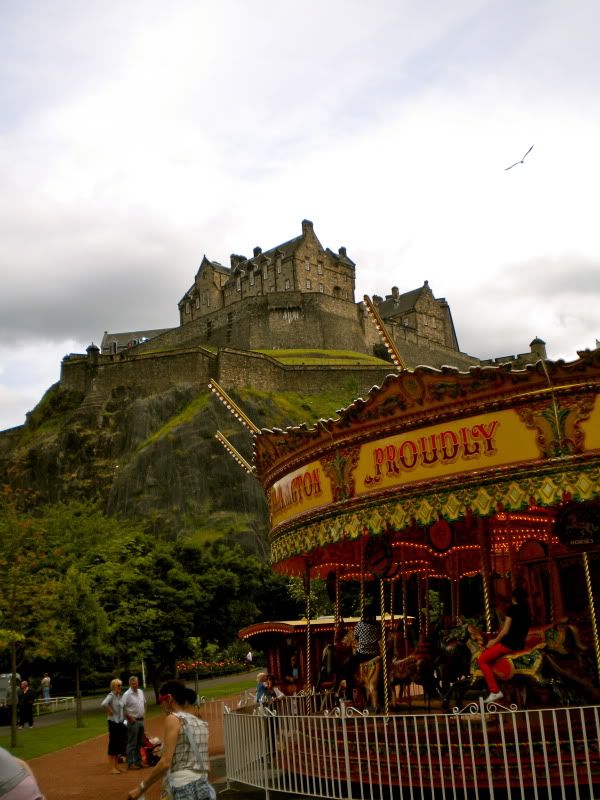 He had been eight years upon a project for extracting sunbeams out of cucumbers, which were to be put into vials hermetically sealed, and let out to warm the air in raw, inclement summers. ~Jonathan Swift
Happy End of Winter!
<3 Kim