As I was winging my way east towards Manhattan on December 29th, the two people who I was flying to New York to spend New Years with were in two very unideal predicaments.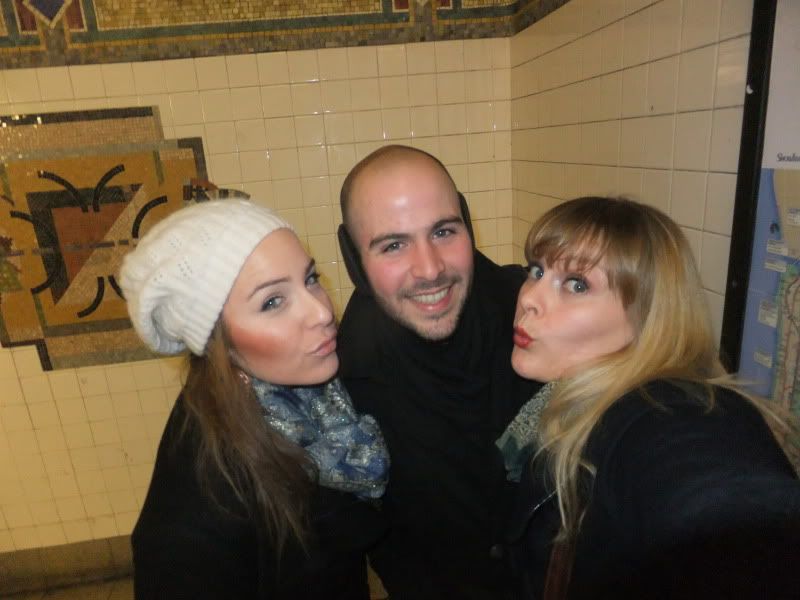 The blizzard on Manhattan stopped Yara, who lives there, from getting back after christmas. She was stuck in London until the 30th. Adam, coming from Scotland to meet us, had his flight cancelled and had to fly to Boston before taking the Greyhound up to meet me in New York.
Luckily, my lovely cousin Autumn had gotten back to New York before the blizzard, and she was able to save me from sleeping in the airport for the night! After many hours of ridiculousness that I won't bore you with, I arrived in Manhattan after midnight, keeping my poor cousin awake far later than I should have gossiping.
The next day, after a bagel and coffee at my FAVOURITE bagel place in NYC, I wandered the city before picking up Adam at the Bus station, we then whiled away some time in a bakery where I introduced him to the magic of sweet potato-pecan pie before Yara arrived.
Tal's Bagels...yum!
See...Sweet potato pecan pie!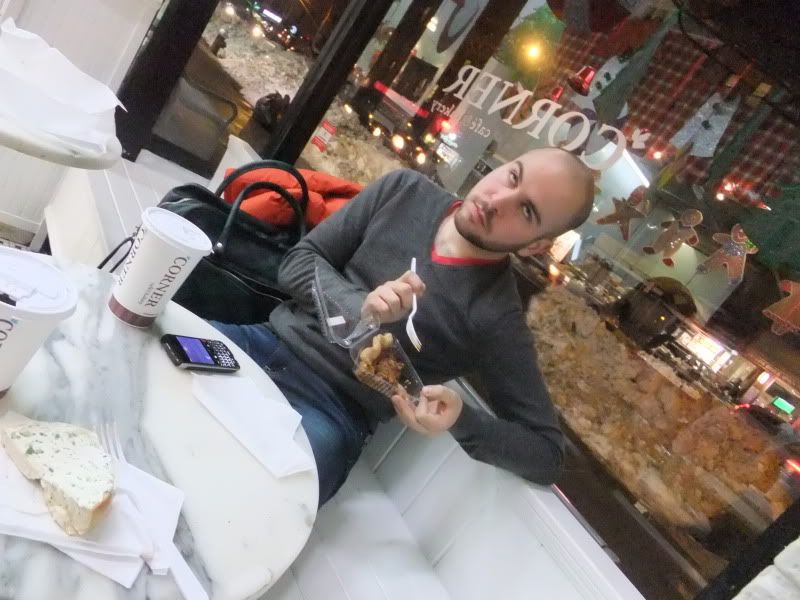 Adam falls instantly in love
Ah, the magic of friends reunited after a long absence! I'm sure Yara's neighbours thought we were all insane. We are a dangerous force when we're together. That night we had dinner and dessert with Autumn at some amazing places who's names I will never remember, followed by a day walking the city, visiting too many after-Chrstmas sales, and getting ready to ring in 2011.
Cousins!
For the festivities, Yara had arranged for the three of us, plus seven of her friends, to have dinner, plus an open bar, and dancing with a DJ at a restaurant on the lower east side. It. Was. Brilliant. The food was amazing, the company was too much fun, and the music kept us going all night long!
Yara, The Birthday Boy, and Faha
Champagne and party favours
Our whole group
<3
On the way home we had to amuse ourselves waiting for the few and far between night subways to arrive...
Hey there Homeless man!
What way? THAT WAY!
hmmm...
How you know it's the end of the night...
New Years Day was celebrated with some greasy food, Central Park, and the Guggenheim Museum...a good mix for those of us that felt less than 100% after too much champagne.
New Years Phone calls with the parents
Colouring while we wait for food!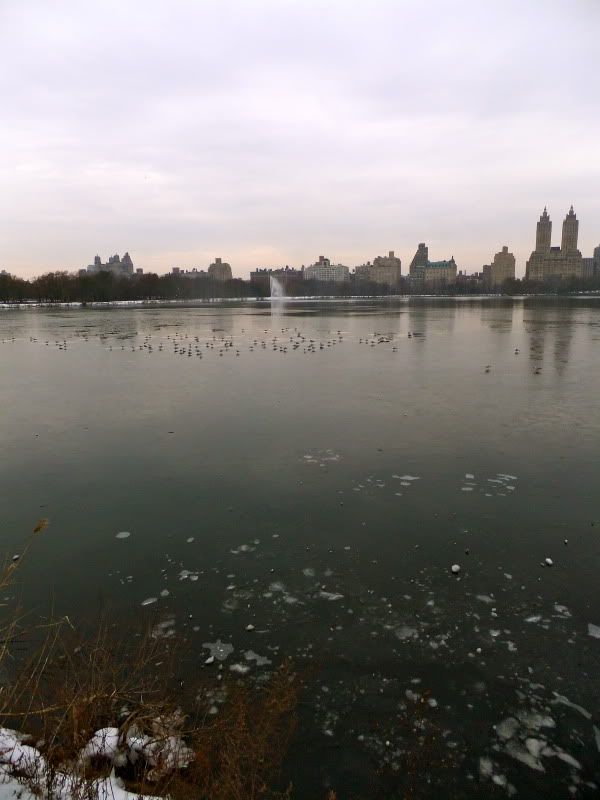 Central Park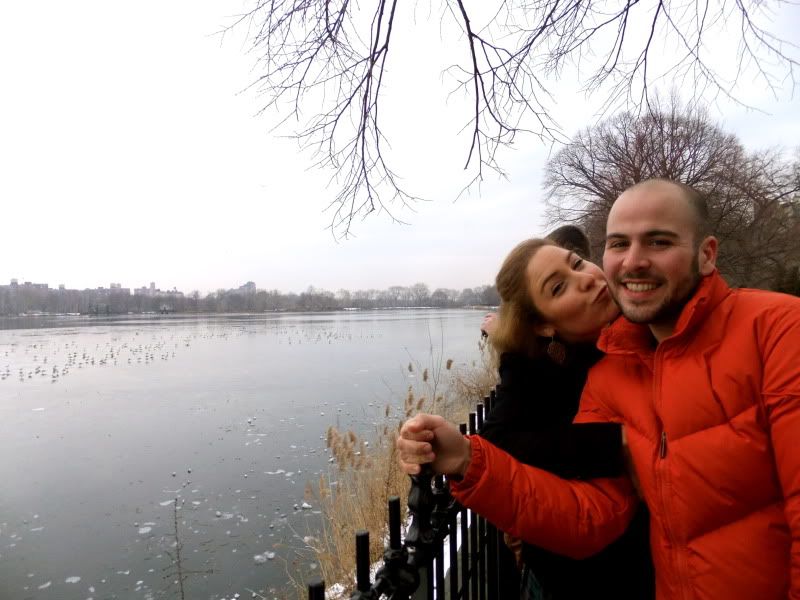 Aww my loveys!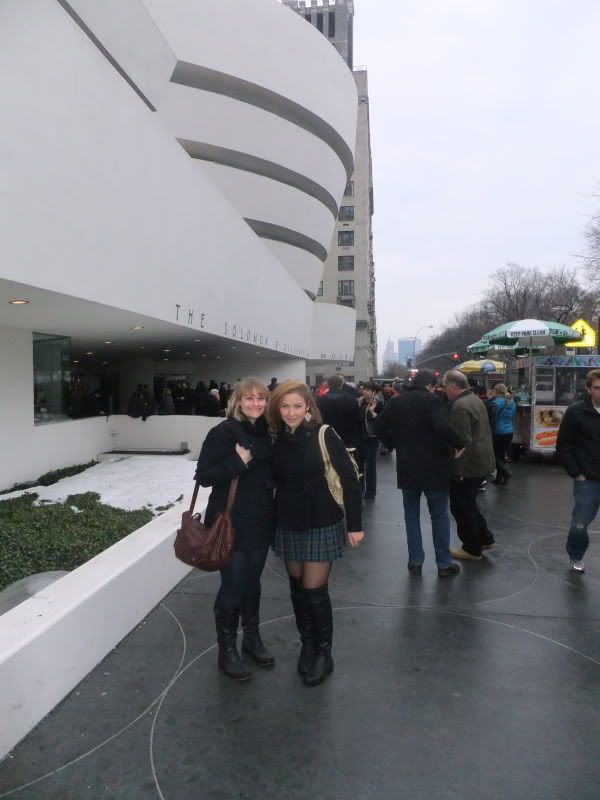 The Gugg
The amazing exhibit we saw
That night we got to meet some of Adam's friends who live in NY, and I got to see Autumn again. The food was memorable only for it's lack of deliciousness, but it was a nice relaxed way to spend my last night.
The next day I flew home. After one last bagel and a stop at Bloomingdales, I cried my way through one last call from my parents, a bus and subway ride, and through the last goodbyes at security.
It was a fabulous way to ring in the New Year, and helped me realise that as much as I love the west coast, New York really is pretty awesome!