The second section of my trip to Kenya was one of those "You HAVE to do this once in your life" Events...A full-on, 100% authentic, African Safari!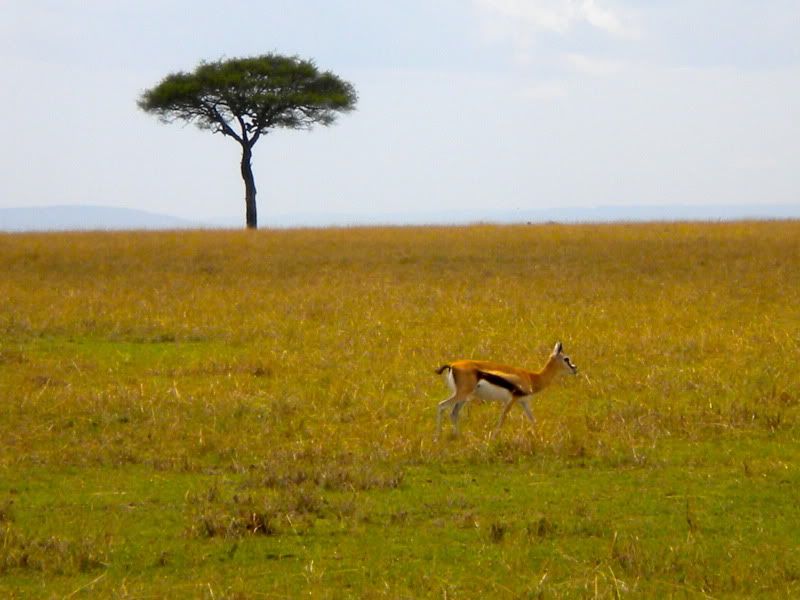 When Lucy and I were talking about what to do while I was there, she asked if I wanted to go on Safari. "YES! Of Course!" I said.
"I can get us a deal on a three day Safari" She replied.
"Three days..." I answered with trepidation. "Sooo....you just drive around and look at animals for three DAYS?!?!" (In my mind I was thinking "Oh man, how boring must that be! One day is enough!")
People, I couldn't have been more WRONG!
Going on safari is the best thing ever!
You are taken by a guide, who is all at once your driver; finder of animals; finder of best-possible-view-of-animals; fountain of knowledge for all things Safari, Eastern Africa, and life in general, and your protector from said animals and any sort of unsavoury people who might try to bother you/sell you anything they can on the streets.
The Safari started in Nairobi, our guide picked us up early in the morning and we drove to the Maasai Mara, one of Kenya's many national parks, and one of the most beautiful places I've ever seen. On the way, we drove through the Great Rift Valley, which runs from Syria to Mozambique.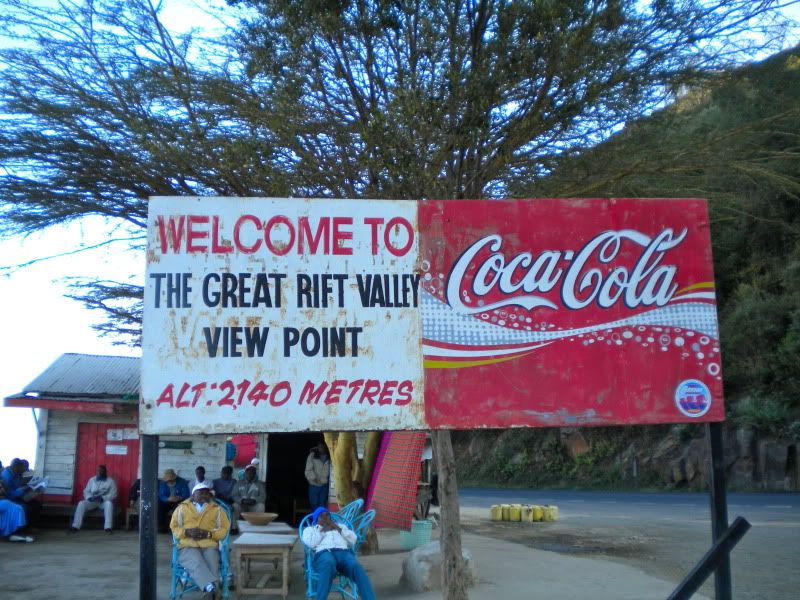 Our Safari Bus!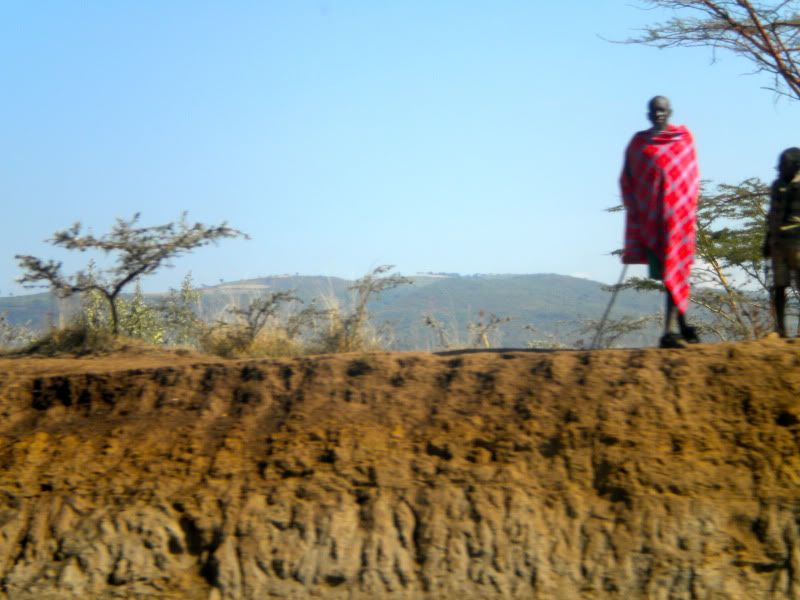 Maasai Warrior by the road
We checked into our campsite, and went off for an evening safari to start the event off right. Right away, I was hooked. Driving around looking for animals is intoxicating! You get a hint of a hoofprint, a shadow by a bush, and that's it- all you can think about is finding the next member of the Big 5 (Elephants, Lions, Water Buffalo, Leopards, and Rhinos).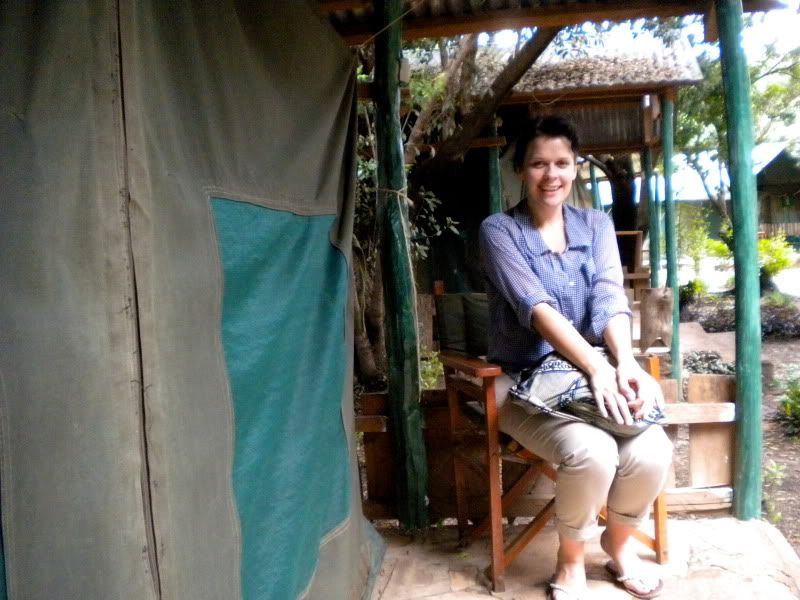 Outside the tent/cabin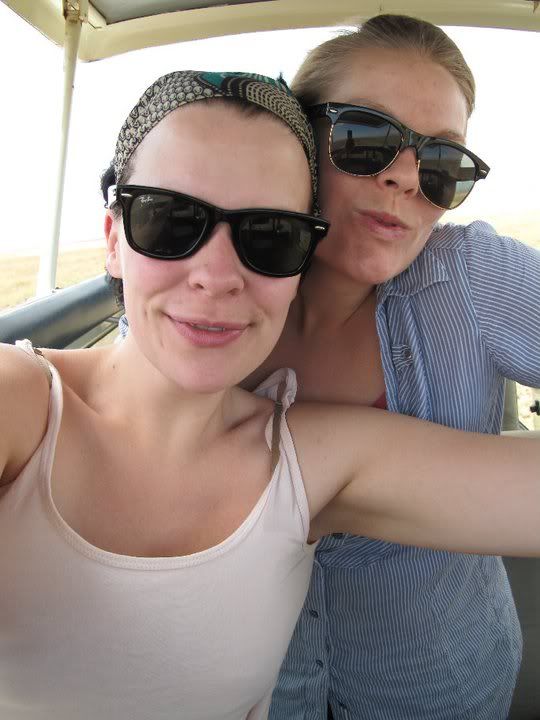 Posing in the Bus, of course
Queuing for Lion-Action
The next day, we left early and spent the entire day int he Mara. We drove all over, seeing all the different aspects of the terrain, and the different animals that call the Mara home during the Wildebeest migration. Serengeti, Mountains, River Valley, all were unique and beautiful.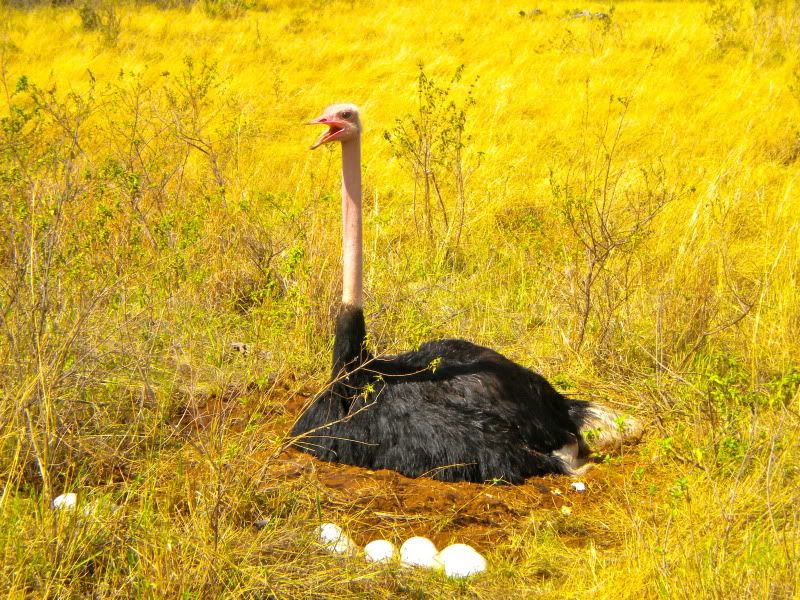 Ostrich Daddy protecting his eggs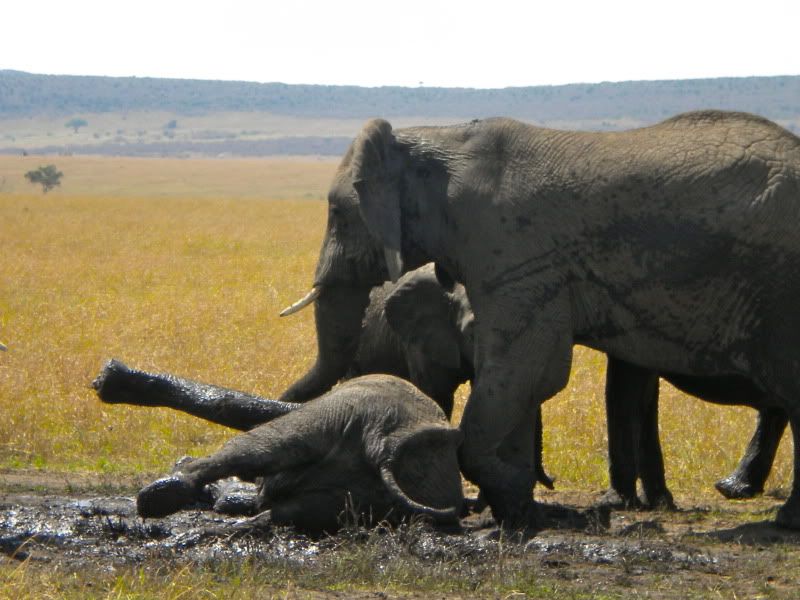 Elephant mudbath
Safari Stunnas!
We were there at the perfect time. The "Circle of Life" is nowhere more true to life than the African plains. The Wildebeests lead the way through their migration. The animals all follow each other, Wildebeests and Gazelles eating the grass, Lions, cheetahs, and Leopards eating the small animals, Vultures and Hyenas eating the carcasses left over...it puts the food chain into a stark relief that most of us fail to appreciate today thanks to Costco and Vons.
Wildebeest Migration...It looked just like the scene in the Lion King, no joke!
Thomson Gazelle, Wildebeest, and Zebras coexisting
Rhino Mom and bebe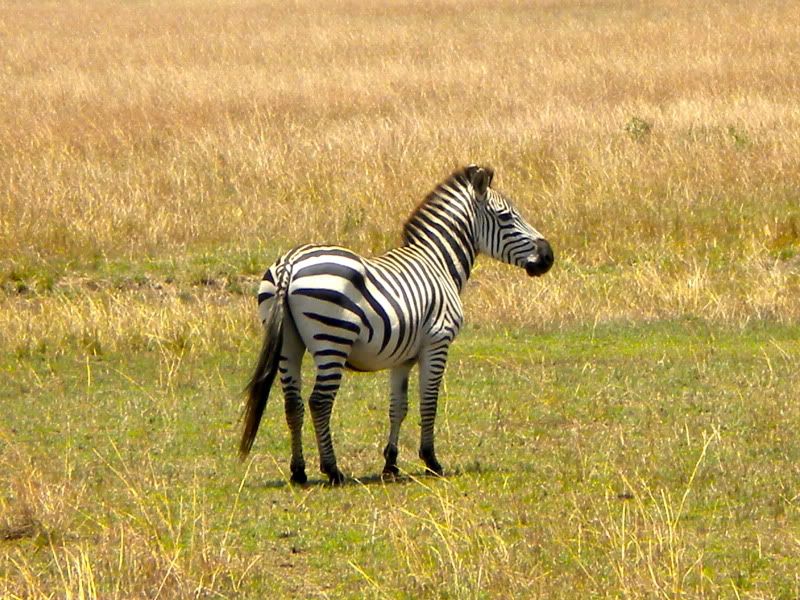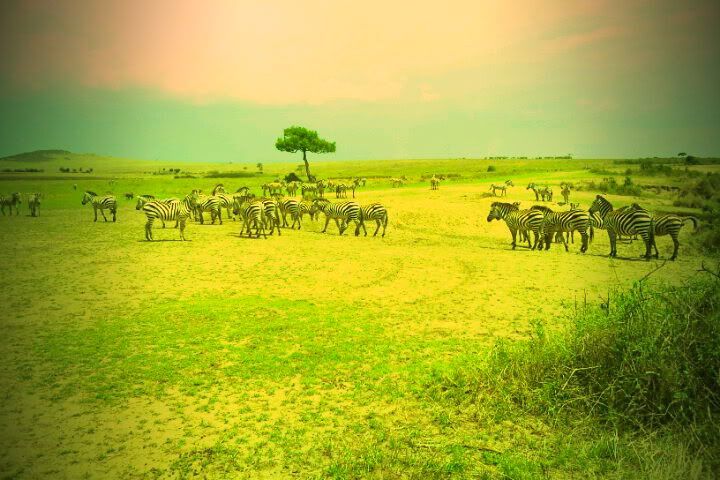 Zebras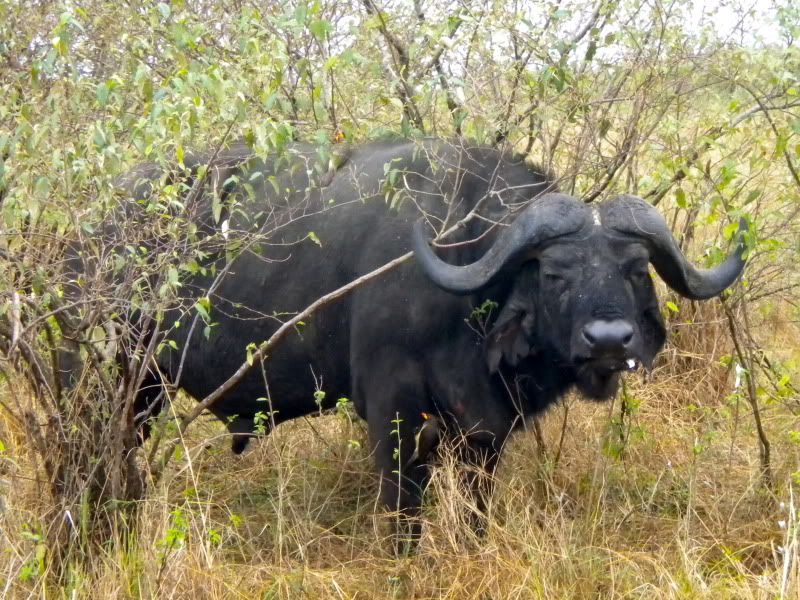 Water Buffalo
Grant's Gazelle's
Giraffes-My Fave!
Cheetah Mom and Bebe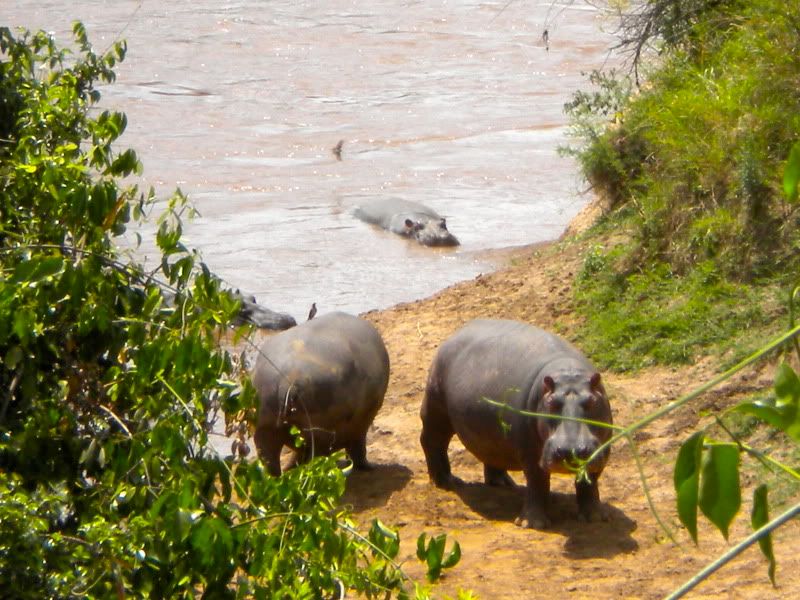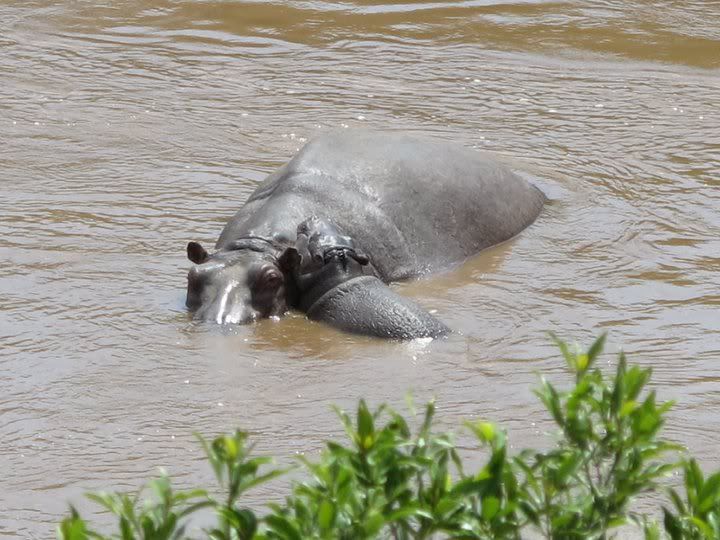 Hippos!
Our last day, we left the camp around 6 am for an early morning ride. The Lions hunt in the morning, and almost all the animals are more awake in the early hours of the day, choosing to siesta during midday.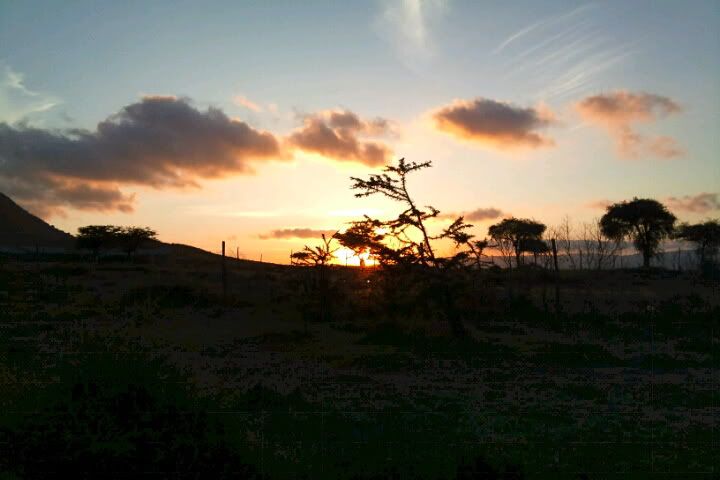 Sunrise over the Mara
Chillin' and waiting for some Buffalo!
Awww!
Everything we saw was so much more impressive than anything you see n TV or in a zoo. The animals live their lives, catering to no one but their natural instincts, ignoring the buses full of chattering humans, focusing completely on survival in all its forms. If you want to understand the basic laws of nature, see it in it's purest form, and have a spiritual experience different than any other, I cannot imagine a better way than by immersing yourself into it like you do on Safari.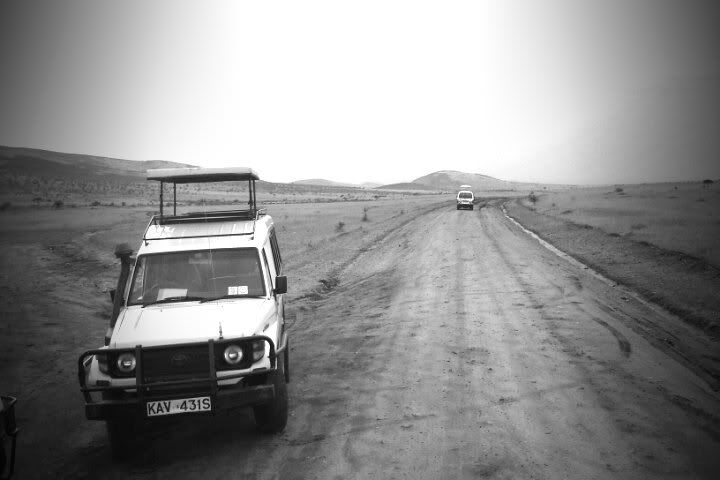 "There is something about safari life that makes you forget all your sorrows." ~Isak Dinesen
Amazing.
<3 Kim