Ok so there is a GOOD reason why I am late in posting today/yesterday...
I undertook a HUGE task never before attempted in the land of Kim...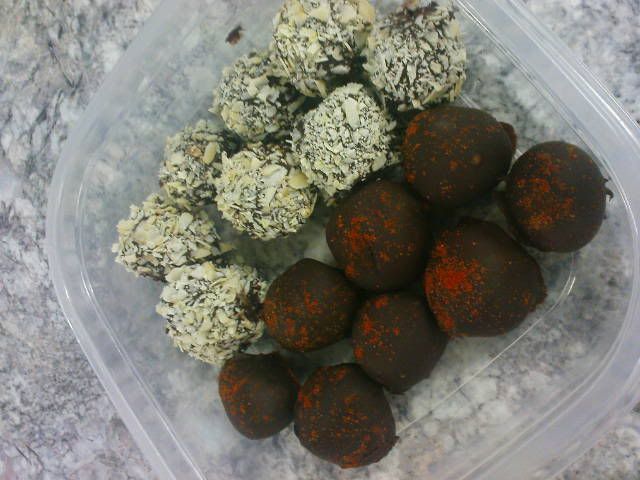 Yes, thats right Ladies and Gents...today I made homemade truffles!
Chocolate Honey Almond and Chocolate Chili...Mmmmmm!
I kind of wiish this was one of those things on my "list of things to do before I die" because this was DEFINITELY an accomplishment!
I love baking/chocolatiering (what is the word for that?) Stress relief 101...make something yum!
<3