Sundays are my favourite day. They're lazy and quiet and open to all opportunities for doing whatever you want. To me, Saturdays are the day to clean and do laundry and go grocery shopping. On Sundays I get to do fun stuff like:
lay in bed
lay in bed and drink coffee
lay in bed and drink coffee and do the Los Angeles Times Crossword online
go to yoga
lay on the sofa and watch random movies
talk to my parents (still laying on the couch here)
bake new recipes
cook things that take more than 30 minutes to make
paint my nails
go hiking (thats one I only do in Cali)
read a book
Ahh, Sundays! Today I did 5 of the above things. I started the day feeling very lazy, and as the sun is not shining on Leith today, I decided to lay in bed drinking coffee and doing the LA Times crossword until almost 11 am. Due to this, I missed yoga so just did some incline walking instead. woo-wee! This afternoon, I decided to conquer my new food processor and a recipe I've been wanting to try for ages: GOLDFISH CRACKERS! Oh, the Pepperidge Farm Goldfish cracker. a feat of snacking engineering and one of the only food items from the US that I really miss. Problem is, I do not have a fish-shaped cookie cutter so I made cheesy heart crackers:
the dough is sooo easy to work with!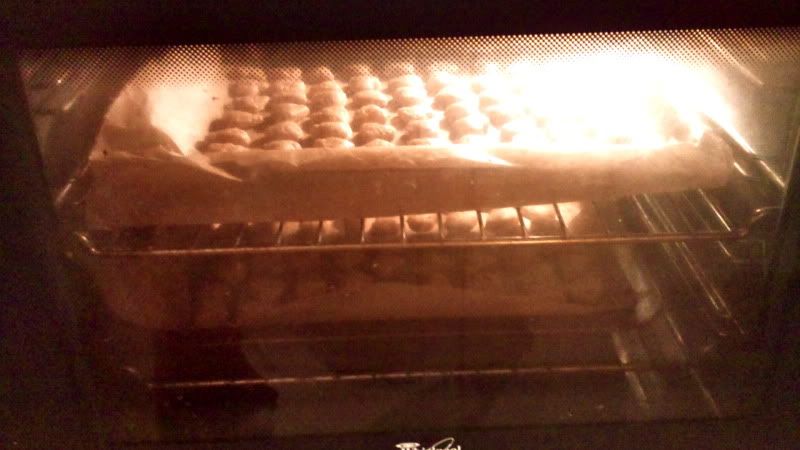 Baking up some cheesy yum!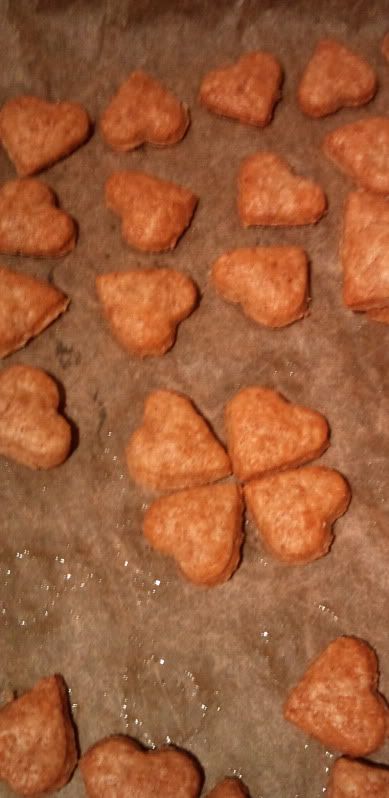 Tasty and cute! They turned out really well, and I know I'm definitely going to make these again!
After chatting to my parents and baking the hearts, I needed to use some pumpkin puree I had leftover so I decided to try a recipe I found for pumpkin cornbread. I know, it sounds a bit weird, but it is SO good! And it makes for a really nice and moist cornbread. I ate it with homemade vegetarian butternut squash chili, while watching Toy Story 2 on TV. And the girl was happy!
Almost ready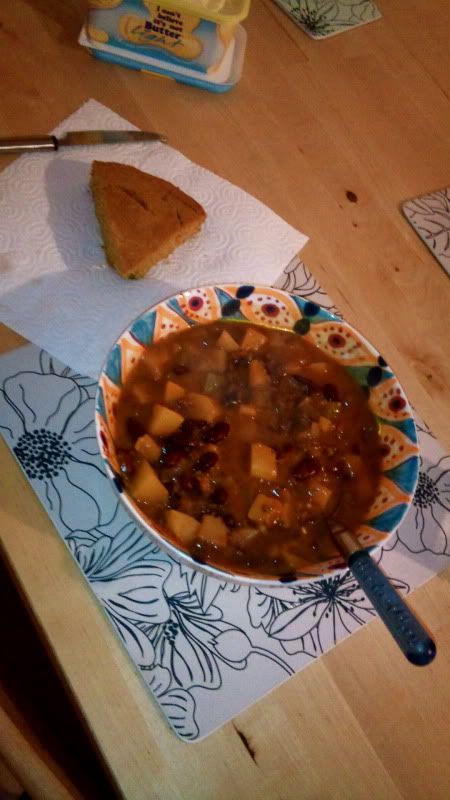 Sundays...just the thing I need to recharge after one week, and just the thing to ease me into another boredom-filled week at work!
Ok I'm off to go read a book-might as well get as much as I can out of the last few hours left of my Sunday! Happy Week everyone!
<3